LG 27HK510S

27" Full HD Surgical Monitor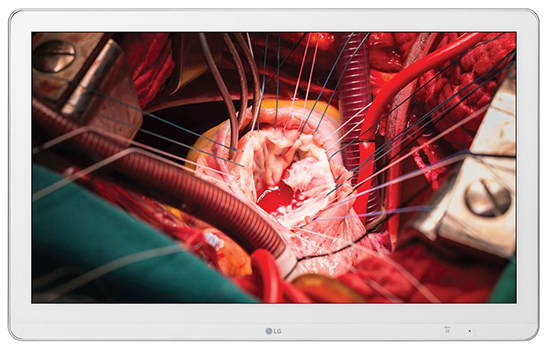 27" IPS Panel, 1920 x 1080 (FHD), HDMI, S-Video, Composite, 3G-SDI, DVI-I, 3G-SDI, DVI-I, 3-Year Warranty
Click here to jump to more pricing!
Overview:
A Display Optimized for Compatibility
The detailed picture quality of the LG surgical monitor meets operating room requirements. With its 27-inch Full HD IPS Display, the LG surgical monitor improves work efficiency.
27"FHD IPS Display (1920x1080)
sRGB 115%(Deep Red)
Dustproof & Waterproof
Protection Glass
Flicker Safe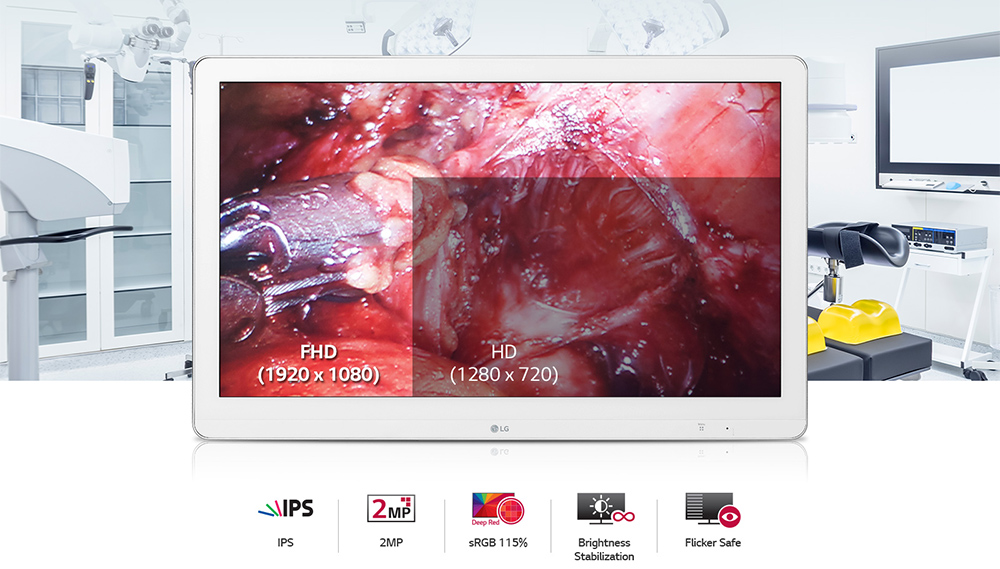 Features:
Optimal Image Quality
sRGB 115%(Deep Red)
The Full HD IPS display with sRGB 115% (Deep Red) is designed to fit with other Full HD surgical devices. It enables surgeons to view accurate, realistic images especially in the red color spectrum.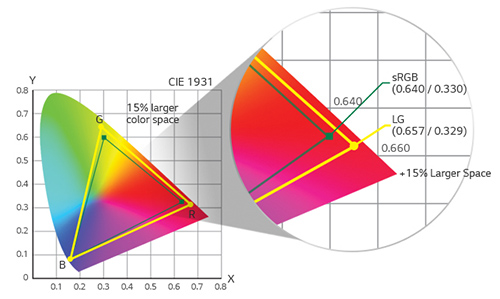 Brightness Stabilization
The LG surgical monitor carefully measures and sets every grayscale tone to create a monitor compliant with DICOM Part 14. Furthermore, LG's surgical monitors offer stabilized brightness settings.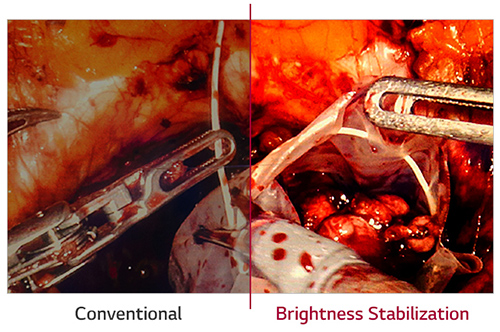 Designed for the Operating Room
Dustproof & Waterproof
To ensure protection against contact with objects such as blood or bodily fluids, LG surgical monitors are cleanable and durable, with ratings of IP35 on the front and IP32 on the back, securing them from any direction.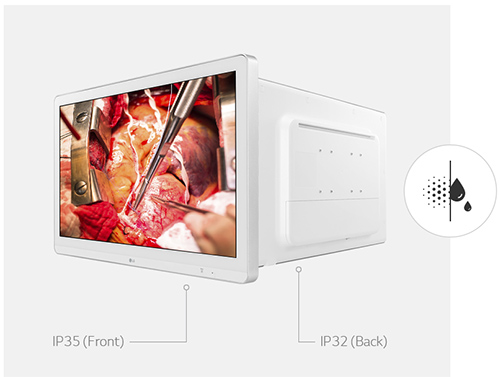 Protection Glass
The LG surgical monitor with protection glass provides a more durable display by safeguarding the monitor from water and bodily fluids and making it easier to clean.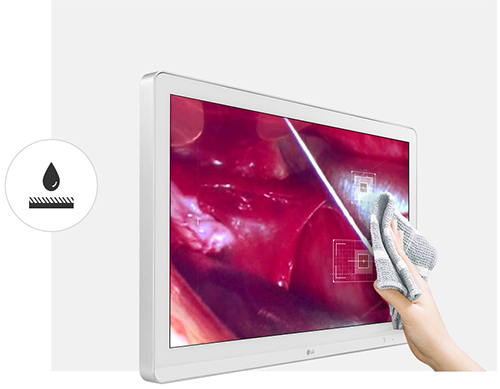 Reduces Visual Fatigue
Flicker Safe reduces the onscreen flicker level to almost zero, which helps minimize eye strain and eye fatigue. By combining Flicker Safe with the IPS technology, users can comfortably work throughout the day.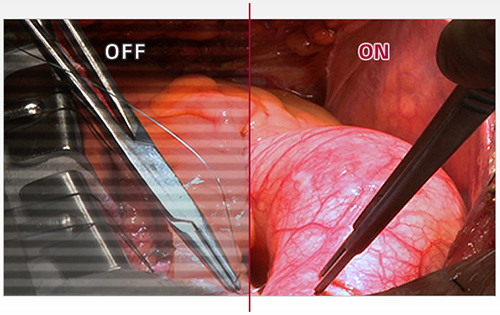 Specifications:
27HK510S Specifications
Panel
Type
IPS + Glass
Size
27" (16:9)
Native Resolution
1920 x 1080
Pixel Pitch
0.1554 mm x 0.1554 mm
Display Colors
10bit / sRGB 115%(Deep Red)
Viewing Angle
178/178
Brightness
1000cd/m2 (Typ.)
Contrast Ratio
1000:1 (Typ.)
Surface Treatment
Protection Glass
Response Time
14ms (Typ.)
Video Signals
Input Terminals
HDMI(1.4) x 1, S-Video x 1, Composite x 1, 3G-SDI x 1, DVI-I x 1(Compatible with D-sub & Component via adapter)
Output Terminals
3G-SDI x 1, DVI-I x 1
Digital Scanning Frequency (H/V)
HDMI, DVI-D: 30~83kHz / 56~61Hz, D-sub: 30~83kHz / 56~61Hz
Sync Formats
Dynamic Sync Mode (Thru Mode)
USB
Function
1 upstream, 1 downstream (For Calibration)
Standard
USB 3.0
Power
Power Requirements
100-240Vac, 50/60Hz
Maximum Power Consumption
120W
Power Management
0.3W
Sensor
Sensor
Brightness Stabilization
Resistance Rating
Resistance Rating
IP35 / IP32 (Front / Back), 8H Glass
Gamma
Gamma
Gamma 1.8 / Gamma 2.0 / Gamma 2.2 Gamma 2.4 / Gamma 2.6 DICOM Gamma curve
Certifications & Standards
Certifications & Standards
IEC(IEC60601-1/ IEC60601-1-2, FCC(FCC part 15 Class A), CB, ANSI/AAMI ES 60601-1, CSA CAN/CSA-C22.2 NO. 60601-1, RoHS, REACH, WEEE, CE MDD(Class 1)

Accessories

Supplied Accessories
Power Cord, D-Sub to DVI-I adapter, DVI-D cable, HDMI cable, Adapter, CD/book manual
Physical Specifications
Weight without Stand
7.7kg
Warranty
Warranty
3-Year Limited Warranty (Parts and Labor)
Pricing Notes:
Pricing and product availability subject to change without notice.
LG Display Products
Medical Displays
LG 27HK510S 27" Full HD Surgical Monitor
27" IPS Panel, 1920 x 1080 (FHD), HDMI, S-Video, Composite, 3G-SDI, DVI-I, 3G-SDI, DVI-I, 3-Year Warranty

#27HK510S-W
Our Price: $3,680.00