LG Displays Digital Signage

LG Displays are specially designed to maximize display utilization that creates great impact and convenience.

Take advantage of LG Digital Signage to increase the power and reach of your brand.
Move your business to the next level with LG Digital Signage.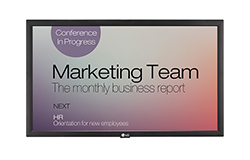 LG's small signage displays with the smart platform of webOS, you are able to simplify the content management process.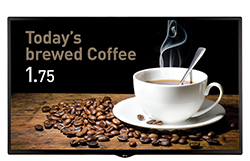 LG's standard displays are optimized for different markets to meet diverse customer needs.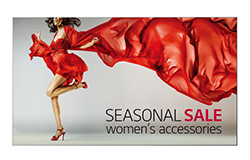 Razor-thin, lightweight displays with superior picture quality create an extradordinary customer experience.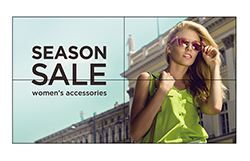 Near-seamless video wall delivers an artistic, multi-sensory experience to immerse viewers.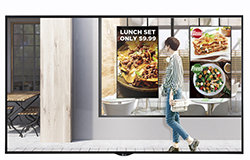 With outstanding visibility and reliable performance, the perfect outdoor solution for displaying both advertising and information.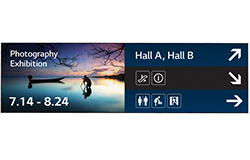 Market your business and brand to stand out. Ultra Stretch's unique ratios enable space-fitting design and seamless content delivery for immersive advertising.